Talia Keinan / Last Watch
Opening: 16/09/2010   Closing: 30/10/2010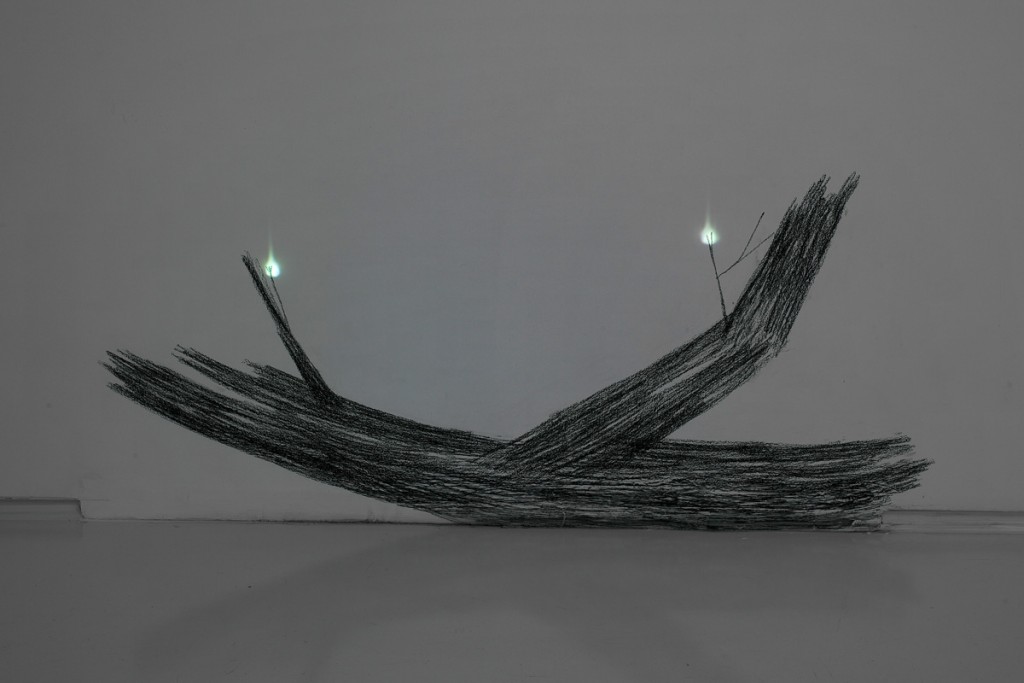 Talia Keinan's solo exhibition marks the opening of the 2010-2011 exhibition season at Noga Gallery.
The exhibition is a development drawn from Keinan's solo exhibition at the Goch Museum in Germany, held last March, which was accompanied by a catalogue.
Keinan shows five new works which combine murals and installations with video projections. The entire space is surrounded by sound created by the musician Gai Sherff, Keinan's partner.
Keinan turns her work into living surroundings, through her use of light and sound. As in her earlier work, she creates an environment assembled of drawings, installations, sound and video projections. Each piece works individually and nevertheless, they come together as one organic and vivid environment, bracing the whole space with a continuous flux of movement, light and sound, the combination generating a magical surrounding. This mysterious ambience, with its many occurrences, almost gives the impression that the works are autonomous: the mountain comes to life, the wishing well shimmers from broken glass and coins. An animal moves restlessly in its cage.
In the project room Keinan shows a collection of new drawings and paintings.
Talia Keinan, 32, has shown over the past few years an outstanding record of work in the Israeli art field, her work being an inspiration for many artists. Among her awards are the Anselm Kiefer Prize for a young artist and the Tel Aviv Museum Gottesdiener Prize. She has held solo exhibitions at the Tel Aviv Museum, the Goch Museum, Germany, and Art Basels' "Art Statement".