Alexandra Zuckerman / What the moon saw
Opening: 14/03/2013   Closing: 19/04/2013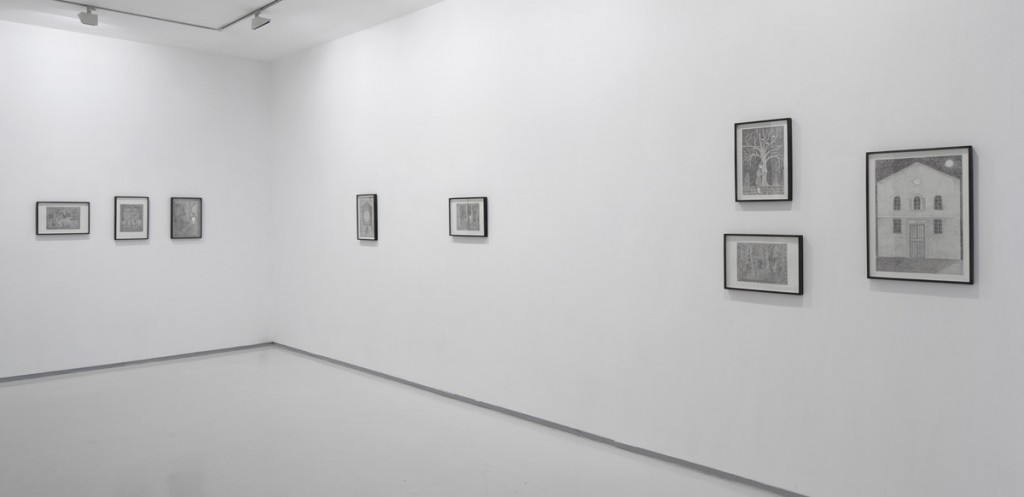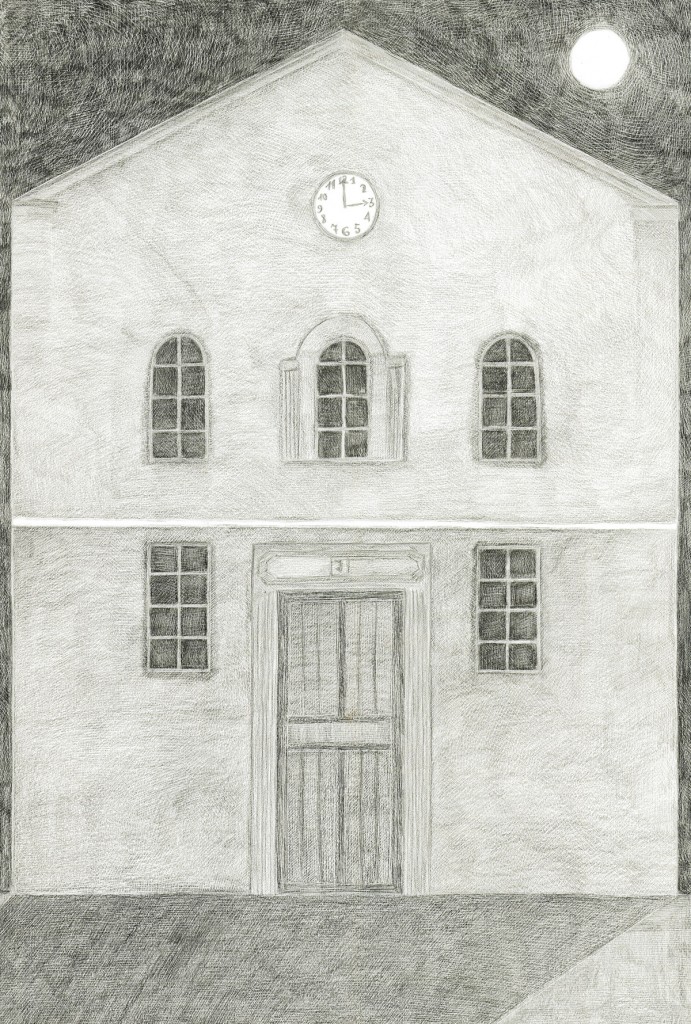 A series of new black drawings are exhibited in Alexandra Zuckerman's new exhibition. The scenes constructed in them seem perhaps as a fairy tale, or perhaps threatening, whilst moving in the space between memory and wistfulness. What has the Moon Seen, asks Zuckerman, and spreads before us what may be seen, furthermore, she points out what may only be glanced at. Opaque doors, closed spaces, a keyhole and forest animals concealed in spaces or performing on a stage, all these are exhibited in the same joyless bacchanal.
Zuckerman draws from the world of Russian fairytales she heard as a child and intentionally interweaves it with influences from the world of Russian animation and illustration. The drawings themselves deal to a large extent with the appearances; they seem as toiling work of engraving, yet they are not. The flatness is their guiding principle. Each seemingly illusionistic space reminds us that we are in a display of sorts, that there is a stage before us, a play, an amusement meant for our eyes alone. Zuckerman reminds us that the secret, if indeed exists, lies elsewhere. The moon – that sees all – is in fact the one that is seen, subjected to the gaze. The moon, just as the eggs and the feminine-childlike body, is the empty space in the drawing that overcomes the fear of space that rediscovers the impossibility, magnificent in itself, to devise a fairy tale.
Alexandra Zuckerman was born in Moscow in 1981, an immigrated to Israel at the age of ten. She graduated from her studies in the Bezalel art academy in 2006, and received an award for excellence from the Department of Fine Arts, Bezalel. She was also awarded the Sharet scholarship from the America-Israel Culture Foundation. Zuckerman has exhibited a solo exhibition in the Noga Gallery project room, in Christian Nagel gallery in Berlin, in the "Open Space" sector in the Cologne art fair, where she represented the Christian Nagel Gallery, and in several group exhibitions in Israel and abroad.