Art Make us Happy / 25 years to noga gallery
Opening: 14/06/2019   Closing: 09/08/2019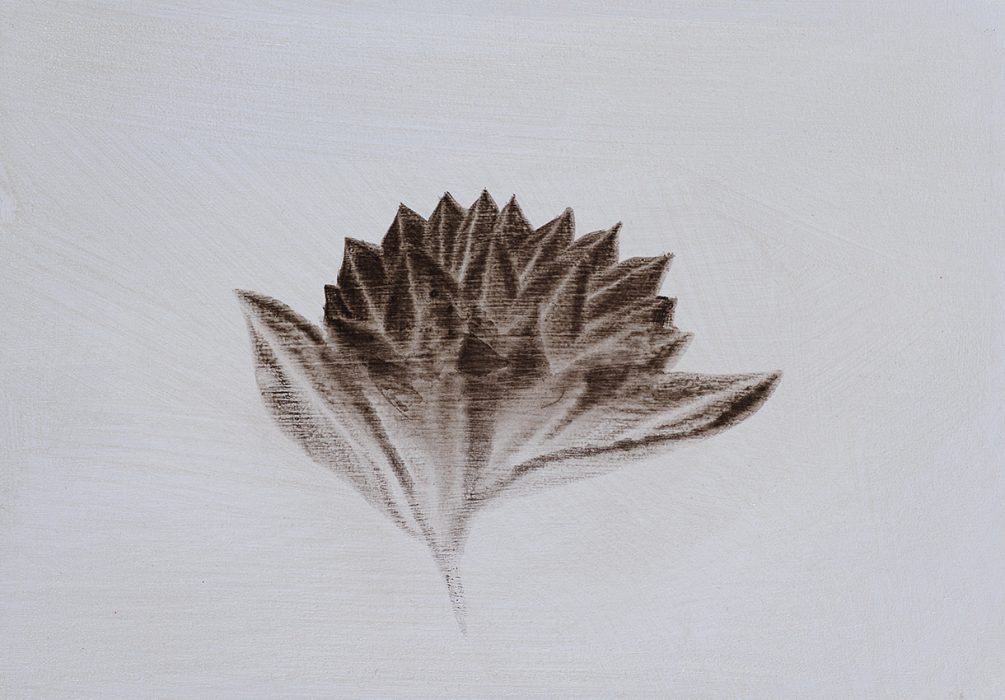 Noga Gallery marks 25 years of fascinating and challenging activity with the 22 gallery's artists.
The core of Noga Gallery's activity and essence has always been presenting Israeli artists, with a focus on emerging women artists, and promoting them in Israel and abroad, as well as exposing the local audience to international artists. The mission of presenting groundbreaking artists whose art combines a range of techniques and controversial themes has been a guiding light for us throughout the years. From the early days of the gallery there was an emphasis on creating an emotional and intellectual aesthetic experience, one that stimulates and undermines issues and sharpens our perception of the world. The gallery maintains a diverse and substantial exhibition program and supports emerging artists as well as artists in the more advanced stages of their career.
***
Noga Contemporary Art Gallery opened in 1994 on 34 Dizengoff Street, Tel Aviv, after a two-and-a-half-year activity from a private house in Herzliya. It was founded by Nechami Gottlib, and with the move to Tel Aviv, Adina Alshech joined the gallery's management. In 2002 it moved to its current location on 60 Ahad Ha'am street.
The inaugural show in 1994 was accompanied by a special exhibition of 12 billboards on the façade of Habima Theatre and a catalogue. The exhibition was divided into two installments and featured works by the artists Smadar Eliasaf, Tamara Messel, Irit Hemo, Rivka Potchebutzky, Belu Simion Fainaru, Orly Maiberg, Hadar Maor Dgani, Nurit Avidov, Morel Derfler, Michal Heiman, Tito Leguisamo, and Max Friedman.
In its early years, the gallery presented solo shows by Irit Hemo, Tal Mazliach, Galit Eilat and Max Friedman, Smadar Eliasaf, Joshua Neustein, David Ginaton, Marilu Levin, Michal Heiman, Hila Lulu Lin, Nir Hod, Yehudit Sasportas, Miriam Cabessa, Larry Abramson, Orly Maiberg, Mosh Kashi and others. For many of these artists this was their first solo show.
The gallery was ahead of its time and held exhibitions that pushed the envelope, such as Max Friedman and Galit Eilat's installation that simulated a bordello in the gallery, the work of Hila Lulu Lin who presented a giant nude photograph, Nicole Eisenman's installation that included a large mural, the works of Talia Keinan that combine drawing and video, Keren Cytter's provocative films, as well as the display of photography and video works, which was rather rare in the early 1990s and the display of distinctly noncommercial bodies of work. We were the first to exhibit the students of Israel Hershberg's Jerusalem Studio School in Israel, among them Aram Gershuni, David Nipo, Eldad Farber, and more. This pluralism, which nowadays sounds natural, did not exist in the artistic climate of those years.
The gallery organized and produced a large benefit event whose proceeds were dedicated to Meira Shemesh z"l who needed a heart transplant, but by the time a heart was found it was too late.
The international artist Ori Gersht had his first solo exhibition at Noga Gallery, from which his career catapulted to worldwide recognition.
In 2000 the gallery was invited by the British Council to curate a show of young British artists. The exhibition, curated by Nechami Gottlib, was on view concurrently at Herzliya Museum of Contemporary Art while Noga Gallery featured works by Sam Taylor-Wood, Sarah Lucas, Sarah Jones, Gillian Wearing, and Mat Collishaw – some of the leading artists of the YBA group.
With the move to the space on Ahad Ha'am Street we opened a special projects room, which allowed artists who are not in the gallery's roster to present unique projects and installations for over a decade.  Another expansion was made possible by using the gallery's display window facing the street for performances and various installations.
The gallery's artists have had solo exhibitions and participated in group shows in leading Israeli and international museums and art events, such as the Venice Biennale, Tate Modern and Tate Britain in London, the Guggenheim and the Whitney Museum in New York, Pompidou Center in Paris, Hamburger Banhof in Berlin and more. Their works are included in leading museum, public, and private collections in Israel and around the world. Many have won awards from museums as well as the ministry of culture and sports.
The international artists who exhibited at the gallery include Nicole Eisenman, a San Francisco based artists group, a group of Cuban artists, Felipe Cezar, Gillian Wearing, Sarah Lucas, Kara Walker, Shahzia Sikander, Kader Attia. The artists Nicole Eisenman and Kader Attia, who were invited to show at the gallery in the early stages of their careers, have since gone on to gain wide acclaim, win prestigious awards, and show their works at the world's leading museums.
The gallery participated and continues to participate in the world's leading art fairs such as Art Basel, Art Basel Miami, FIAC Paris, Art Forum Berlin, the Armory Show in New York and more.
And on a personal note, art makes us happy, it makes us think, and challenges us.
We came to art with love and with love we will go on.