Jossef Krispel / Oriental Background
Opening: 20/12/2018   Closing: 08/02/2019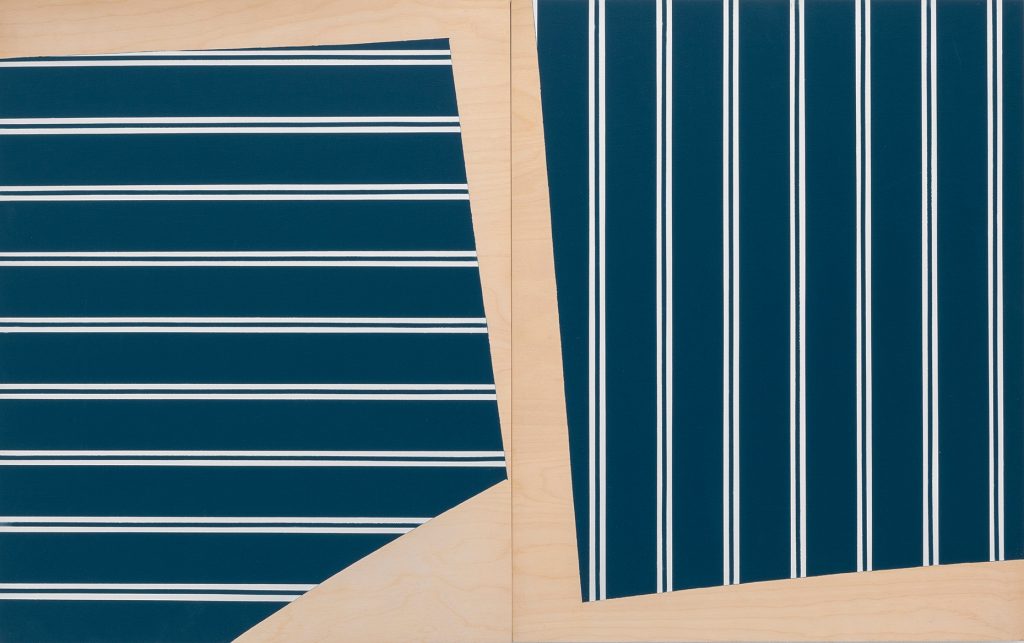 Jossef Krispel's new solo show centers around the background.
The entire new series of paintings was created by spray paint, while the painting surfaces spread from canvases to sheets of Formica, to shelves, doors, and various pieces of furniture, as well as paper and cardboard. The paintings shift in their definition from tableau images to coatings and backgrounds.
The exhibition's title refers to backgrounds that function as decorations and coatings covering walls and architectural elements, and to the world of Oriental ornaments and patterns originating in Eastern cultures. It also draws parallels between the act of painting and decorating "empty" spaces that usually serve as the background of an image. However, the painted backgrounds here feature recurring motifs of reliefs and vase paintings from the dawn of civilisation in the Mediterranean (Ancient Greece) and from Assyrian culture (Mesopotamia) – including images of hunted lions or lionesses, hunting scenes, and carnal scenes with a satyr figure.
The paintings are composed in a way that deceives the eye: everything that first appears to be at the front plane of the painting is actually in the lower layers of paint, "buried" in the work process and "unearthed" in the last stage. What usually functions as the foundation layer, as a backdrop, is used in Krispel's new paintings as the very centre of the painting.
*
Jossef Krispel (b. 1974) is an artist, painter and art lecturer in the Fine Arts Department at Bezalel Academy of Arts and Design in Jerusalem. He has received many awards, including the Rappaport Prize for a Young Israeli Painter, the Minister of Culture Prize, and the Young Artist Prize. His works have been featured in many exhibitions in Israel and abroad, including solo exhibitions at Tel Aviv Museum of Art, Haifa Museum of Art, and Herzliya Museum of Contemporary Art, and Palazzo Medici Riccardi in Florence. His paintings are included in many collections, among others in the Israel Museum in Jerusalem, Tel Aviv Museum of Art, Israeli Knesset, and private collections in Israel and abroad. He received much acclaim for his painting in the National Library of Israel (2013) and the giant mural at Meir Hospital in Kfar Saba (2014).